Favorite Teacher Writing Contest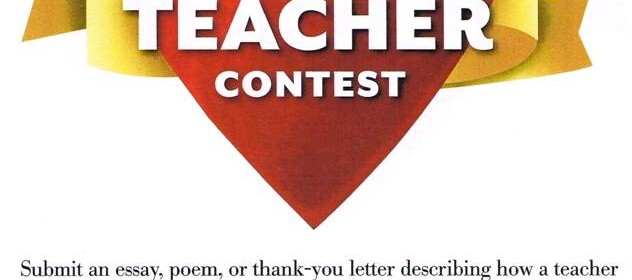 Would you like to participate in the annual "My Favorite Teacher" essay writing contest! The contest is open to all Middle and High School students.
If you would like to participate you must follow the instructions and submit your entry to Barnes and Noble by March 1st, 2016. That is the deadline cutoff. For any questions, contact Jim Emmons, the Community Business Development Manager at Barnes & Noble, by email at crm2358@bn.com.