Introducing Mrs. Tiebout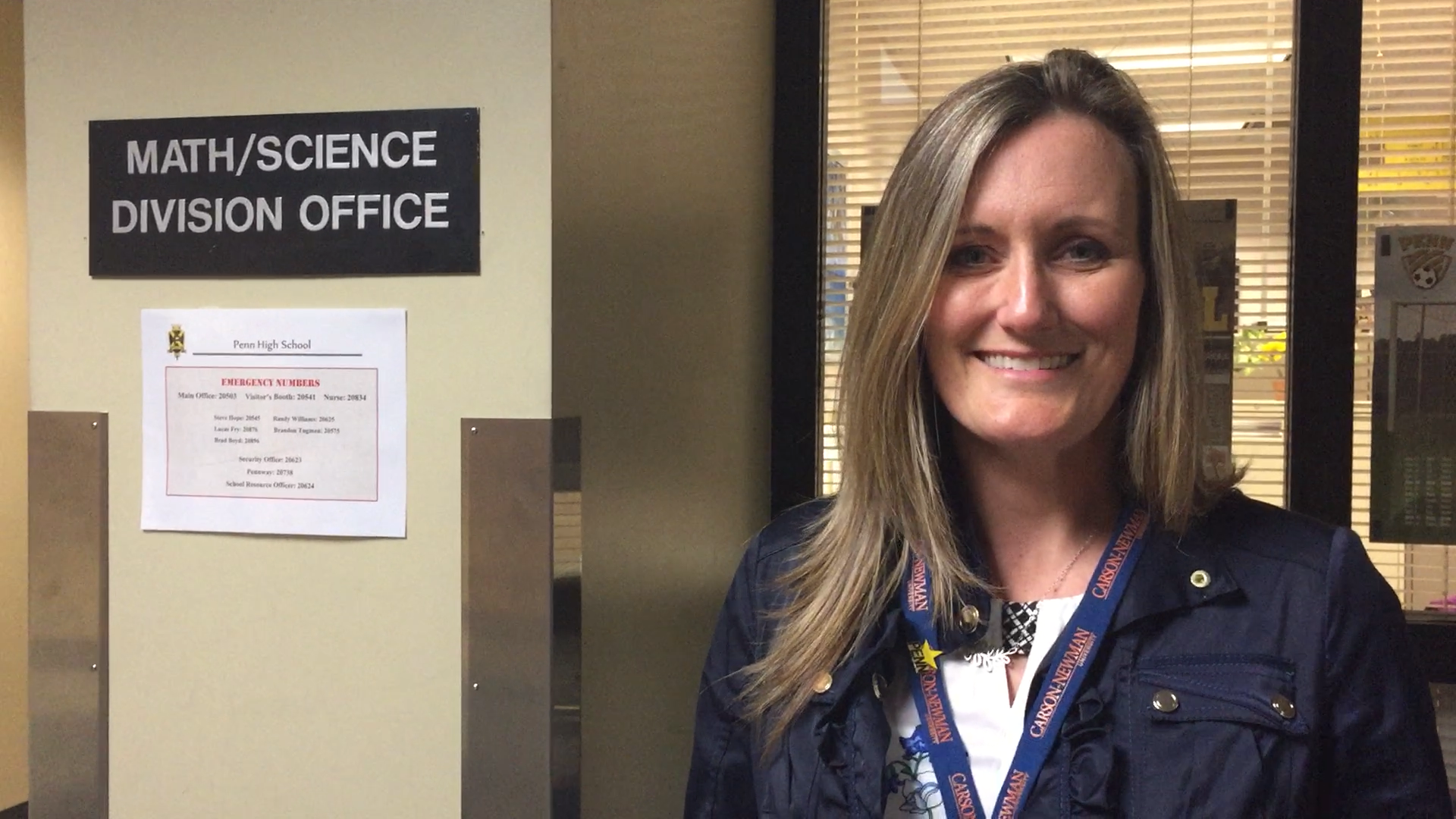 Along with managing a family, keeping her house plants alive, Mrs. Tiebout has joined the ranks of secondary teachers at Penn High School.
Mrs. Tiebout might be remembered by previous Schmucker students, where she taught 8th grade science. She also served as youth director and taught at the Knoxville Museum of Art, and she has earned two degrees in biology and art.
As she gears up for a her first year at Penn, Mrs. Tiebout says she hopes to cultivate a love for science in her students. She described her teaching style as active and responsive. "Sometimes through humor, or something hands-on. Every few minutes we get up & change to a different activity still pertaining to the topic I'm teaching that day."
Her students react with enthusiasm in her class.
Current student, Brian Oke, said, "she teaches us, but also gives us hands-on projects, which helps all of us learn." Mrs. Tiebout wants to get to know her students, in order for everyone to understand the material.
If you see Mrs. Tiebout in the halls, give her a warm welcome to Penn High!