Penn Choir Performs Last Concert of the Year
Students from the Penn High School choirs have finally had the opportunity to perform in front of a live audience this week in their annual spring concert. On their opening night, May 5th, the audience experienced an adapted form of the show, complying with Covid procedures. The groups will continue to present this year's theme "Building a Bridge", on May 6th and 7th in the CPA auditorium.
Last year's beginning of Covid marked a change in the way arts programs and the learning environment should run globally. At Penn, this compromise in safety kept many students at home, ending the year completely virtual. For the choir, this meant no more in-person performances, no more practices, and no chance of being able to fully perfect their craft. Yet, they ended the year an absolute success with their all-virtual commencement performance. Luckily, the energy from this show carried on through this years classes with the hybrid schedule and a slight return to "normalcy". One of Penn's three choir teachers, Mr. Oke, explained in an interview with PNN about this year's choir, "Like many things it struggled a little bit. Were not as far along as we wanted to be. And at the same time as students have been coming back and we've been gaining more and more students away from the virtual world into our real world, it's been going a lot better."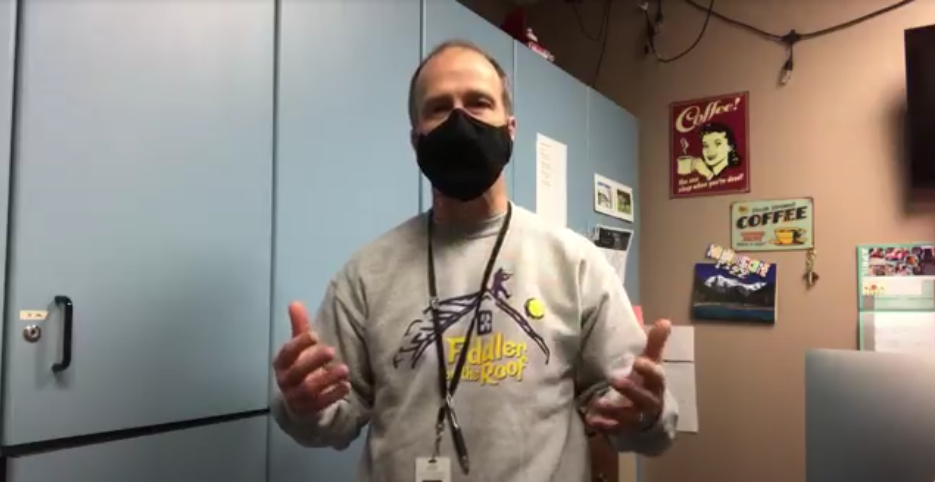 The theme "Building a Bridge", inspired by Simon and Garfunkel's "Bridge Over Troubled Water", contributes to a global attitude of change and having humanity after loss and experiencing trauma (in this case Covid and temporarily losing what we considered to be a normal life). "We've been figuring things out for a year, We're frustrated, we've got things that we've had to do differently. But at the same time, we still have our humanity, we still have hope, and that's really what we're trying to convey." This year, hope seems to be an ongoing theme in a time when situations come up and new social territory must be explored.
For this show, the audience can expect to see the concert choir, the men's choir, Bella Voce, cantable, Viva Voce, and Rhapsody come together to perform in a mixed-media concert with large group performances being shown on video and small groups performing in-person. The jazz combo that accompanies rhapsody will also have their own chance to perform in the show as well.
Tickets to the Thursday show are still available but the Friday night senior show is sold out. To purchase tickets to the last show of the year go to www.ticketracker.com.