Planning For The Future

With the end of 2019 and the upcoming semester approaching, students have begun to plan their courses for next year.
For Freshmen looking to receive a Core 40 diploma, you will be required to take the following classes, found on the presentation made by the counselors of Penn High School.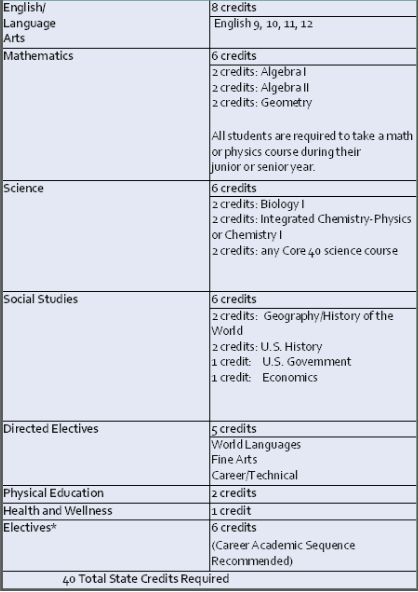 Freshmen looking to get a Core 40 Academic Honors diploma, the information required can be found at this presentation created by the counselors: Presentation

For more, select the following websites corresponding to your current grade.
In-coming Freshman: https://penn.phmschools.org/incoming-freshmen
Freshman: Presentation
Sophomore: Presentation
Junior: PowerPoint
For seniors, we wish you the best of luck after high school, whether it be attending a college/university, or going straight into the workforce.