Shakespeare In Love A Success For Penn Theater

Every year the Penn Theater department puts on a play in the fall. Shakespeare in Love by Tom Stoppard got the nod this year, and it was staged on October 17th and 18th. Directed by Ms. Ryan, both shows were performed for a packed house.
Noah Lang, who played the male, lead role, William Shakespeare, said, "my favorite part of the fall show… is probably working with the set. It's more than what we've typically gotten for the fall show."
Gage and Abby, who work on the Tech Crew, specifically working to help fix broken items, emphasized the good relations between the cast and crew. "I think that they interact really well. They're really nice to us, and they thank us for what we do." It is possible that this may have played a big role in the show being a success.

Before the show started, backstage areas, the atmosphere was friendly and relaxed. There was not much stress, and the cast sang along to music. This continued right up until the show started, with the cast doing high-energy theater warm-ups to prepare themselves.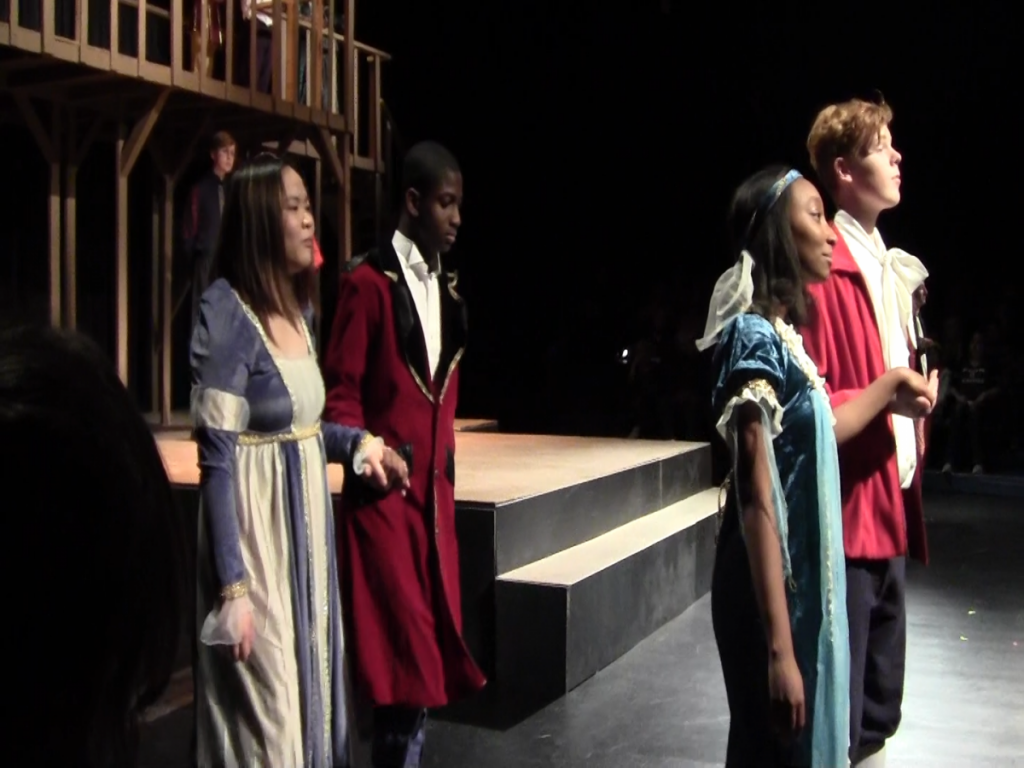 Then, in the steamy studio theater, the show began. It only took the audience a few minutes to warm up to the show. By the end of two hours, everyone broke into thunderous applause for the event they had just witnessed. The entire cast finished with a group hug with the director, starting off this Penn Theater season with an early success.