Boys Track Takes 2nd in Sectionals, Behind St. Joe

On Thursday night, the Penn Boys Track Team competed in the IHSAA sectionals here at Penn.
---
The St. Joe Indians took first place at the Penn sectional with a score of 119, the Kingsmen took second with a score 94, and the Mishawaka Cavemen finished third with 92 points.
Matthew McCown earned a blue ribbon for the kingsmen in high jump with a height of 6'2″.
In long jump, Penn's Sabin Gorset finished 3rd with a jump of 21'4″, Mishawaka's Kyle Edwards too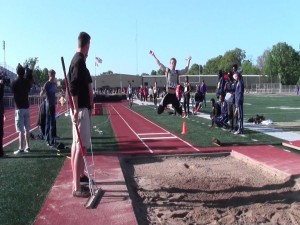 k first with a jump of 22'0″.
St. Joe took the 4×400 relay with a time of 3:26.01, Adams took second with a time of 3:26.71. Penn took third with a time of 3:28.58, runners included Evan Drinkall, Gregory Higgins, Bailey Mott, and Nate Miller.
In the 800 race, St. Joe's Grayson Radvansky took the blue ribbon with a time of 2:04.00, Colton Shail from Penn came in a close second with a time of 2:04.74.
Penn's Bailey Mott won the 300 hurdles with a time of 42:01.2, Breman's Val Wisler came in second just behind Mott's time.
The 4×100 relay was dominated by Washington's relay team with a time of 42:40.2. Penn came in third with a time of 44:13.4, runners included James Colvin, Gregory Higgins, Dylan Hill, Daniel Luzney.
St. Joe also won the 4×800 with a time of 8:22.85, Mishawaka came in second with a time of 8:28.16, and Penn got third with 8:28.52. Penn's runners were Hudson Huth, John Brown, Colton Shail, and Drayton Blankenbaker.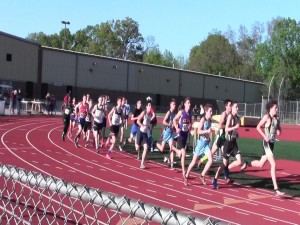 Penn qualified for regionals in all the events listed above, regionals will take place next Wednesday at St. Joe High School in South Bend.