Penn girls rugby team loses to Plainfield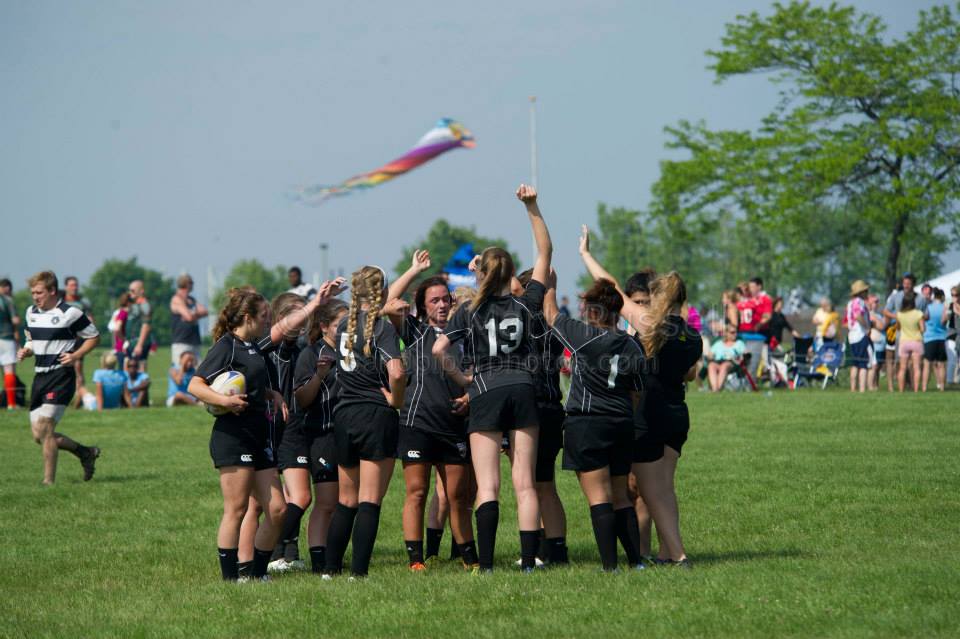 On Sunday, Sept. 28th., the Penn Girls Rugby team took on the Plainfield Girls Rugby team. After an hour of hard-fought tackling, the Plainfield Quakers took the lead by adding two points.
Although Penn missed their kick for a seven point lead, one point didn't make a difference because it was the end of the game. There was no comeback for Penn that day.
Tori Jones, sophomore,  said, "I wasn' t really upset when we lost because we work so well together. I mean Plainfield is a good team and we are too, but had we won, it would have made all of the other teams afraid to go against us and then from the start they wouldn't try."
Jones continued on to say that her personal problems and the team's problems coincide. She started to list off problems such as passing, catching, and most importantly communication. Usually to be heard on the field the players have to yell, but Jones had said that she needs to talk more to get her point across. "We played okay teams, but yesterday Plainfield was good and we won by one try last year. This game was a reality check."
Several Penn players attributed Plainfield's win to ball movement.  Their efficiency and effectiveness caused Penn to scramble for the ball. Plainfield also took advantage of the gaps in Penn's defense.
The Quakers' experience at the game helped them win the game. Penn girls appeared unprepared for some parts of their game.  Breakdowns occurred when girls did not spread out and and communicate with each other.
Penn will hope to do better as they take on Hamilton United on October 19th. at the Moose grounds in Elkhart.