Penn Girls Track traveled to Mishawaka on Wednesday April 10, 2019, with competition from Mishawaka and Clay Penn lost to mishawaka by 19 and beat Clay by 65.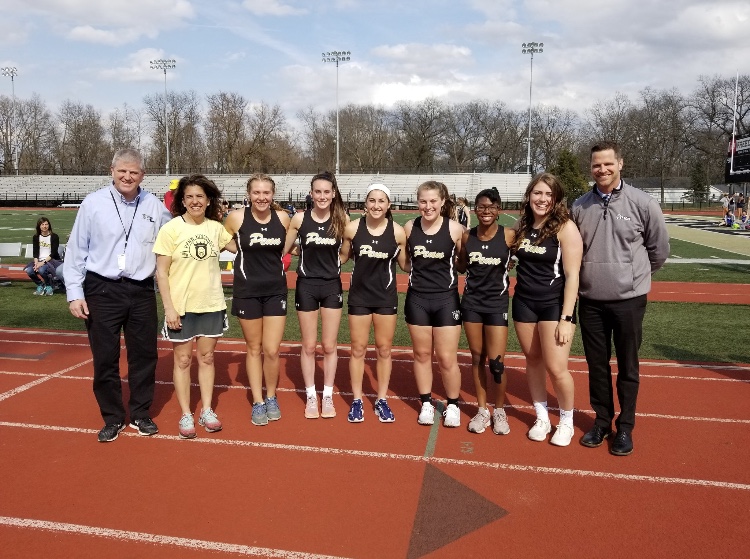 Penn's Maya Lacagnato and Kelsi Carrico (who are additionally two-time soccer champs) both had outstanding runs, Lacagnato placing second in the 200 and Carrico placing 1st in the 300 hurdles.
Distance and Field runners, Julie Smith and Nicole Marshall place one and two in the 400 meter, Brook Neal and Ellie Jankouski place two and three in the 1600, and Kayla Edgerly places second in the 3200.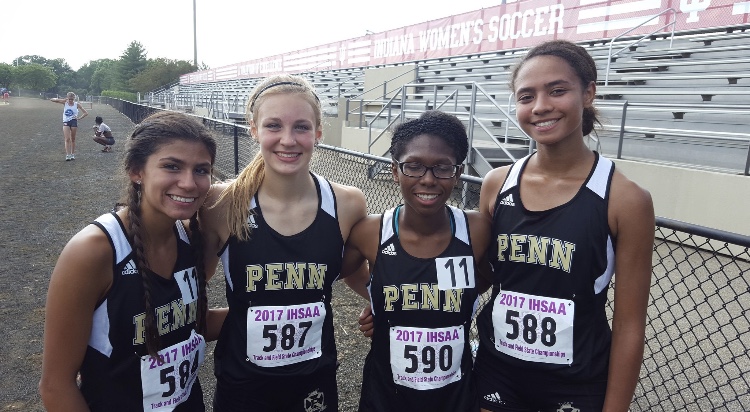 Molly Pooler, Mackenzie Holland, Hannah Cussen, and Nicole Marshall all claiming the blue ribbon in the 4×800 relay and Grace Ditmer placed 1st in the pole vault. Trinity Clinton earned the honors for shot put.
The entire meet at Clay was an outstanding showcase by the Penn Track & Field runners. Next meet will be the NIC and will be held on Tuesday April 7, 2019 at Mishawaka.