When you hear NHS, you think of college applications and extra curricular. Is it possible that there are really other reasons to participate in this prestigious activity?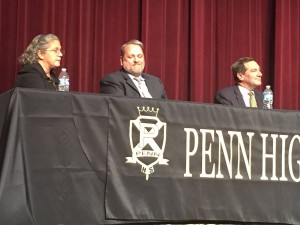 Of course there are, but is that why students want to do it? In an interview with Carson Cocquyt, he says, "I want to apply for NHS so I can better my leadership skills, as well as to become a better person, and to use service to better the community." This is an example of an applicant who is interested in the betterment of the community and his/her character. That's not the case for every applicant, however.
Student Chris Hamilton, when asked about why this extracurricular activity sticks out to him more than others and why he was interested in NHS, he says that he's in it for the college applications. "It looks good on college applications because it's hard to get into and you have to have a good GPA to be accepted."
Unfortunately, or fortunately, depending on how you look at it, most students are in it for the credit in their future. The sponsor of NHS at Penn High school, Maryellen Knight, also has some thoughts on why students are interested in applying for her activity. When asked why she believes that there are more than 200 students applying each year, she says, "People want to get involved in their community while servicing it as well. It's a really great club to get involved in if you are looking for good credit for college."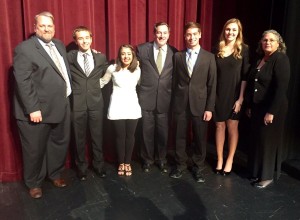 Three different people, three different opinions. There really is no correct answer as to "Why NHS."
Regardless of the reasoning, on October 19, 144 members were inducted or re-inducted to NHS at Penn High School. It's almost guaranteed that every single person that was inducted had a different reason for applying. However, they all had one thing in common, and that was the 5 pillars of NHS.
All of the representatives of NHS this year had strong character, leadership, service, scholarship, and citizenship qualities that made them good candidates for induction. NHS was founded on the belief that outstanding high school students should be recognized for excellence in the 5 pillars, which all students who were inducted displayed.
This goes to show that no matter what the reason for students applying is, all of the members and applicants have strong scholarship, along with many other important characteristics.
So, why NHS? College applications, betterment for the community, etc. There are endless reasons of why people apply for this prestigious extracurricular activity, but what's important is the characteristics every single representative possesses.