After school, chess fans all come together in room 247 to interact and socialize through the game of chess. They all show off their chess skills against one another through numerous sessions. They are one of the many examples of how clubs can bring people together.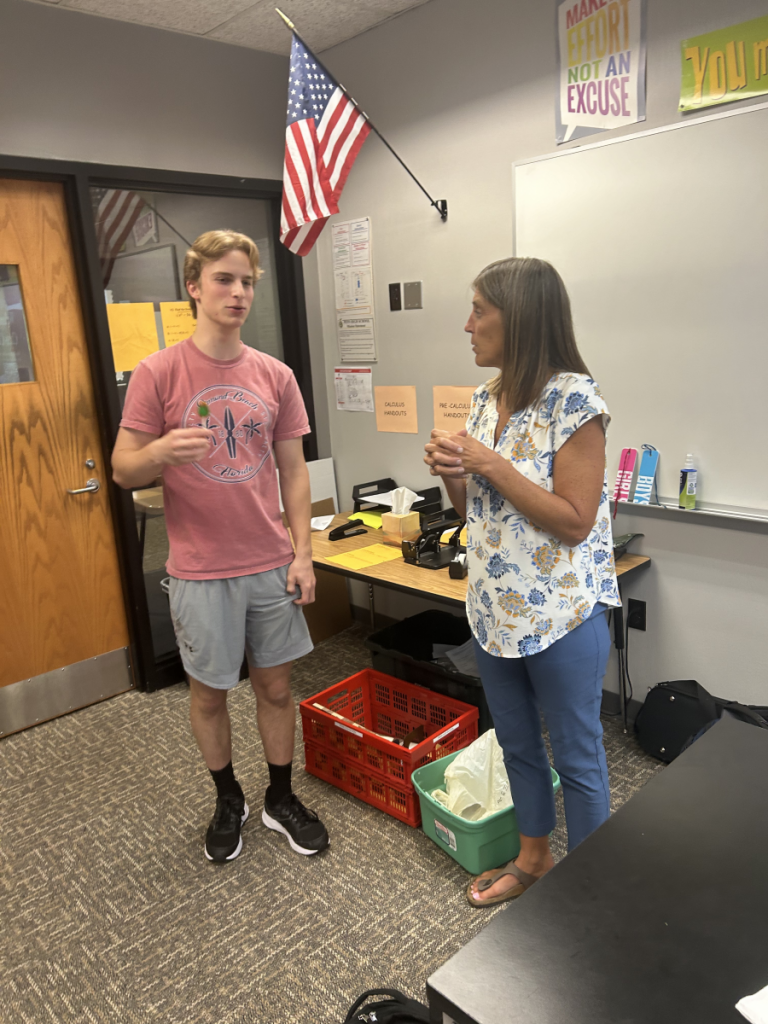 "A student came to me with the interest of starting a Chess Club. I saw an increased interest in Chess from students in my class room and thought it would be a good opportunity for those who enjoy chess."

– Ms. White
Chess Club, like many of the other clubs, is a great place for people to talk about their interests with other people that also have similar interests. It can be fun for people to show off what they love with others and maybe even learn new strategies from other members.
"We hope to expand the club to reach more people. This includes increasing the amount of in-school tournaments and events as well as considering out-of-school matches."

– Ms. White
Currently, the club has plans to be bigger and better. They are planning tournaments, both in-school and out of school. They also might do collaborations with other chess clubs from around the country.
Overall, Chess Club is great for people who like chess, or want to learn how to play and enjoy the game. Other clubs can also be beneficial for those who want to try something new or interact with others with similar hobbies, or for those who just want to have fun.