For the past several years, the cooking classes have filled the halls of Penn High School with delicious aromas and smells, from sweet and gooey cakes to savory chicken wings. But what goes on in those classes? How do they operate? PNN reporters Avery Irving and Emily Murrell went out and interviewed several students and teachers to discover this and more.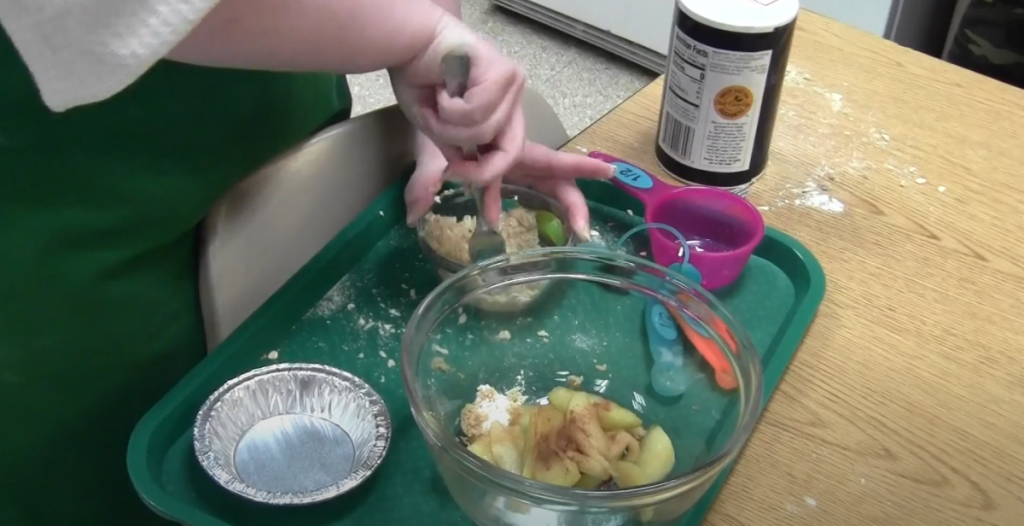 Culinary recently became a career path here at Penn High School but has always been a part of Penn High School. Ms. Meijer, teacher of Culinary 1 and 2, and Interpersonal Connections elaborates on the idea that culinary is a valuable part of the world, and even students who don't intend to pursue it as a career can still carry 'the life skills' the class teaches. Ms. Rice, another Culinary 1 and 2 teacher went into detail on the necessity of knowing how to cook as you progress into your adult years. "You're always gonna need to eat, and you won't always have someone to cook for you," she said during an interview as her class was filling the halls with the smell of sweet apples and cinnamon.
Earlier in the year, classes were packed with students, not all of whom were there for the actual class. When not enough people volunteered to leave and free up space in the class, people began getting kicked from the class, and many students became concerned. This included those whose career path was in the culinary and hospitality industry, and teachers had very limited control over who was or was not removed and requested as many students to volunteer to drop the class as possible so the school wouldn't be forced to remove people randomly.
Ms. Meijer, who has worked at Penn High School for five years, is passionate about the importance of relationships and the classes she teaches here. The value of not only knowing how to cook but being able to communicate and form interpersonal relationships is something her classes prioritize and is a generally important part of the culinary classes. Being able to communicate with others in your kitchen is a necessary part of the functioning culinary world.
When asked, students told us they highly recommend others to take up the class. "If you love to eat and wanna know how to cook this is the class for you!" said one student, who was interviewed after cooking banana biscuits.
The culinary classes continue to impress us with their aromas as we approach the end of the year. The culinary classes are not excluded from finals, however. The classes are having each individual student perform a practical final which requires them to bake something on their own in the kitchen, chosen randomly from a selection of biscuits, muffins, brownies, and cupcakes. Let's hope these students are ready for the task!