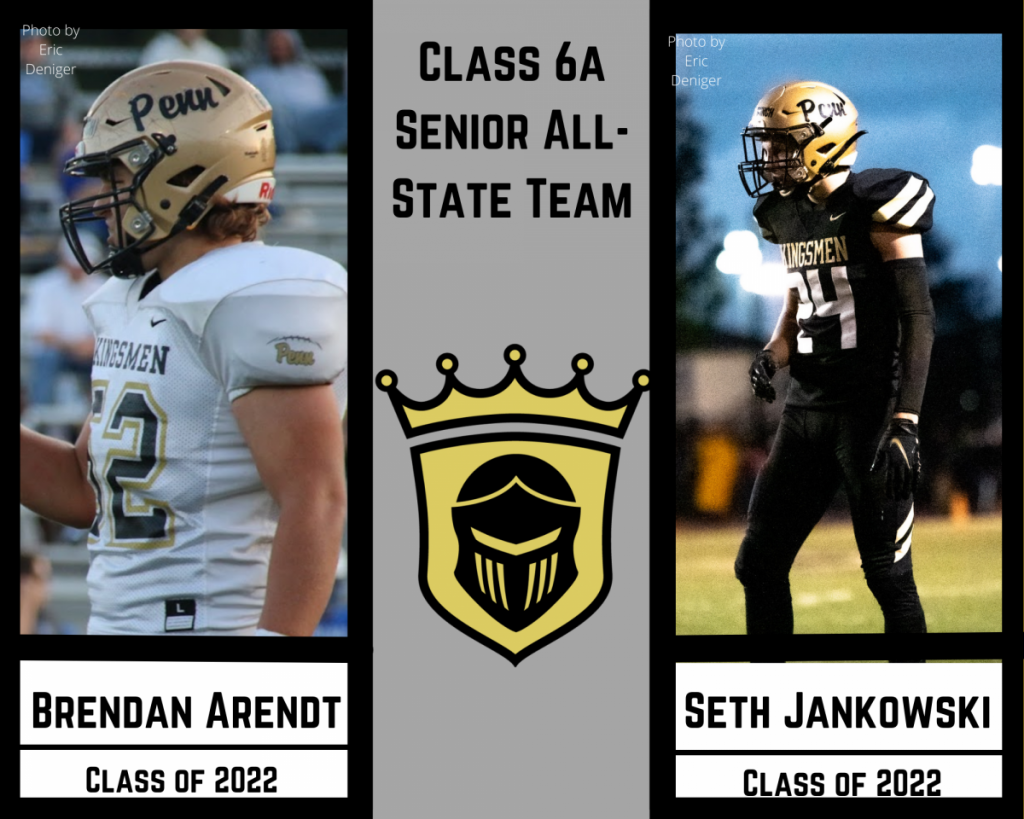 The Indiana 6A Senior All-State team was announced this past week. Penn had two players make it. Those players were Brendan Arendt and Seth Jankowski.
Brendan Arendt was a returning starter coming into this season. This season he really showed out and recorded 32 total tackles. He made the opposing QB's life very difficult recording 6 sacks, 2 pressures, and 3 broken-up passes. And to wrap it all up he recovered 1 fumble, forced 2 fumbles, and blocked a kick. Arendt had a tremendous season while also playing guard on offense.
The other senior to make the all-state team was Seth Jankowski. He was another returning starter coming into this year. Jankowski recorded 57 total tackles, led the team in broken-up passes with 11, and 1 forced fumble which he also recovered. Finally, Jankowski led the team in interceptions with 4 and led the team in blocked kicks with 2.
Congratulations Brendan and Seth!