God's Diary in penn high school
The Penn High School community enjoyed a performance of the play, God's Diary by L.T. Bledsoe on February 2nd, 3rd, and 4th. The play was directed by Kathryn Hein, the Theater Teacher at Penn High School.
The story in God's Diary originates from the book "God's Diary: The Truth About Life." The story follows a girl named Maggie who is given a notebook by her father David. She soon realizes that what she writes seems to become a new reality. Though she looks for an escape from her struggles, she is confronted with herself as she writes her story.
Seven Penn actors perform in this play, and even though the cast is small, the performance commands the audience's attention. Nine stage crew members including the director support the actors on the CPA stage.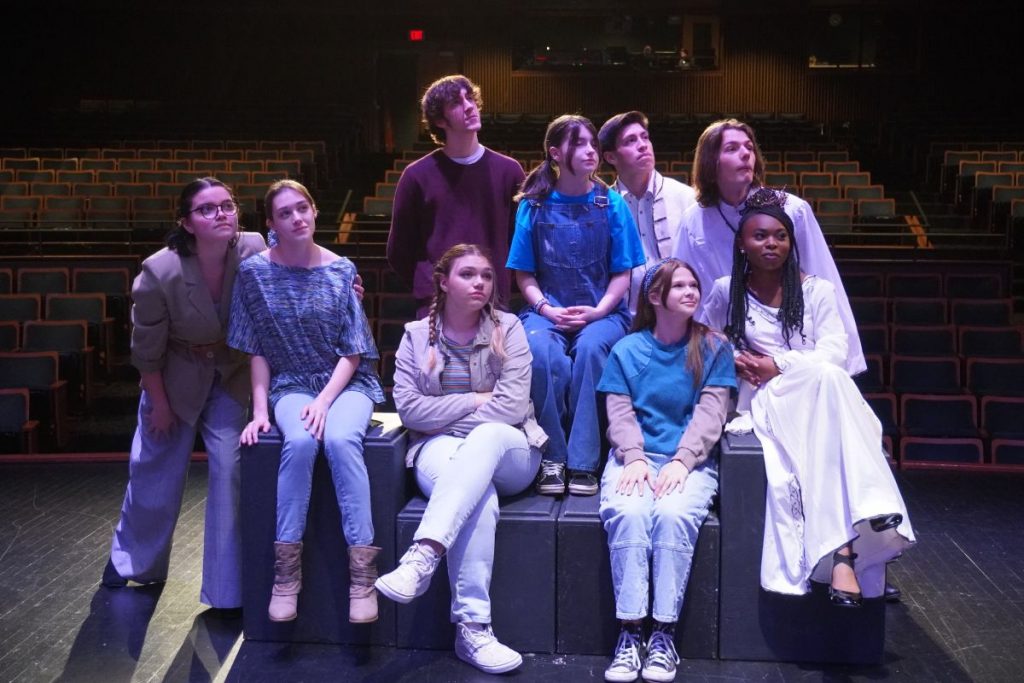 Penn High School newcomer to the stage, senior Conrado Peña, revealed his favorite part of the show. He explains, "I really did enjoy doing the sword fight… That was a lot of fun." The tense sword fight was the climax point in Maggie's journey, which completely turned everything around. However, to know what happened, you should read the book God's Diary.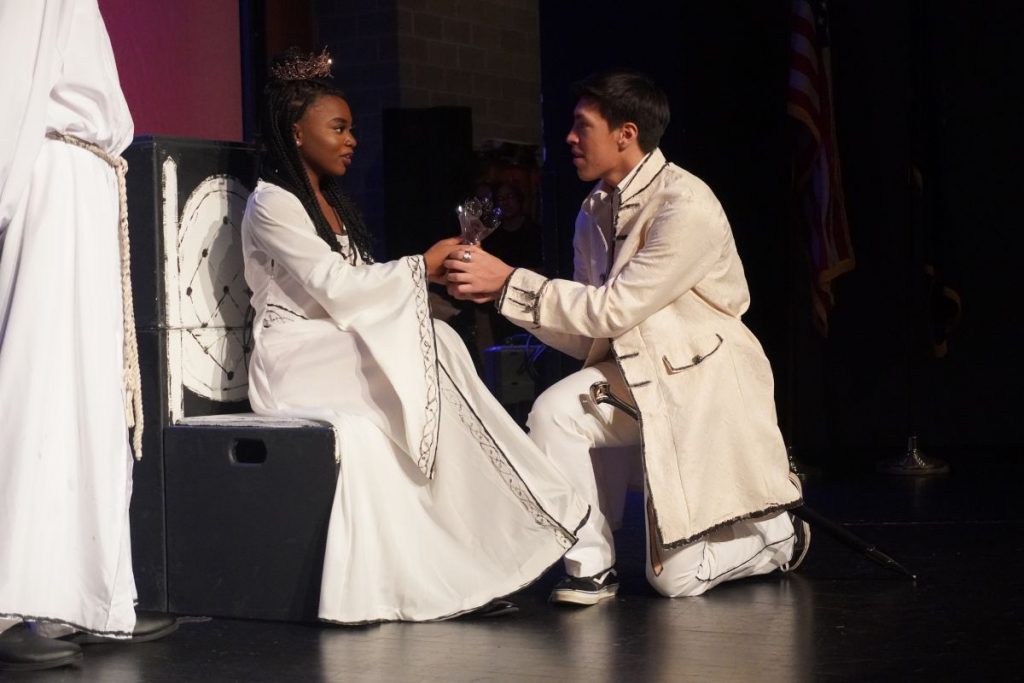 Chloe Troxel (Blake), senior shared some secrets about how she got into the role. "The main idea is to think about characters, their motives, and what was able to happen before the scenes…" This mindset led her to a more in-depth understanding of Blake's behavior. Of course, all of the techniques that she used during the play got the audience to run with applause.