Gregg Allman comes to Elkhart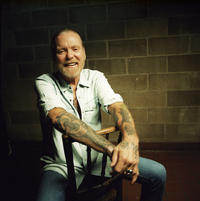 Gregg Allman of the famous late 60's- early 70's band "Allman Brothers" will be coming to Elkhart later this June.Allman announced that his tour will come to Elkhart's Lerner theater on June 28th at 7:00 PM. For ticket details you can go to his website or go directly to the Lerner Theater's website. Allman also recently talked to the Atlanta Business Chronicle about his upcoming plans including reunion tour and new album. You can view the full article here.
Featured image courtesy of The Lerner Theater's website.