The end of intramural volleyball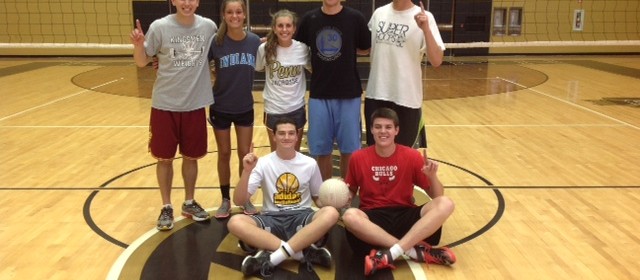 Intramural volleyball came to an end on Monday, May 4. There were a total of four teams this year. The teams started practicing on Tuesday April 21.
There were some strong competitors, but in the end Nate North's Red Team won the championship against Andrew VanDieren's Green Team. Since the Red team had not been beat, the Green team had to beat them twice.
In the tie-breaker game, the Red Team won 25-16.
Congratulations to the Red Team!
Co-ed intramural volleyball runs yearly after spring break. Teams of 6-10 are welcome. For more information on co-ed intramural volleyball you can email Mrs.Pawlik at lpawlik@phm.k12.in.us.