Penn hockey wins state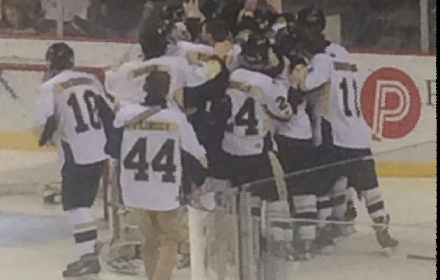 The Penn High School hockey team won the 3-A state championship last Saturday, March 14. Penn beat Columbus High School six to three.
Tiki Seroczynski lead the team with four goals. Jack Savage and Shaun Callhoun each scored one goal.
Penn controlled the game the entire time. Penn never trailed in the game came out and scored the first goal then Columbus tied the game at 1-1. Penn then scored four goals and took a 5-1 lead.
Columbus scored again to make it 5-2 early in the third period. Penn scored their final goal with 9:50 left in the game. Columbus scored their final goal 9:05.
Finally, after the final goal, Penn secured their state championship victory.