Penn Lacrosse Flattens Rockwood Summit 19-8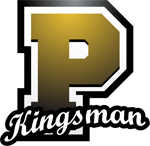 On Saturday the 25th the boys Lacrosse Team were playing at home against the Falcons of Rockwood Summit.
The Kingsmen attacked the Falcons with goal after goal after goal, and the score at the end of the first quarter was eleven to zero.
A much weaker second quarter though left the Kingsmen with a sixteen to three lead going into the half. Struggles of picking up groundballs kept the Kingsmen from a much wilder score. The Falcons then stood strong and kept the Kingsmen from scoring in the third quarter, but the Kingsmen were not done.
Taking a look at the stats the scorers were: Jackson Lambert with one goal, Tyler Lahey with four goals, and four assists, Will Bartus with seven goals and one assist, Jake Harkins with three goals and one assist, Logan McQuire with one goal, and two assists, Andy Shuring with an assist and a goal, Garrett Deakin with a Goal, Owen Bartus and Karson Warner each had one.  Goal. Goalies Sam Goetz and Conner Fischer had two saves. At the end of the fourth quarter the score read nineteen to eight.