Penn Building Trades house #49 is now on the market

The Penn Building Trades classes have been building one house a year, for forty-nine years now.
The Penn High School Building Trades classes have completed their 49th annual house. They held an open house on Friday, June 1st to celebrate it.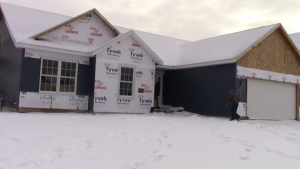 Kevin McNulty | PNN
Students have been working on it since the beginning of the school year, and they even finished ahead of schedule. The house is currently listed for $245,000.
Students not only learned the skills needed to build a house, but they also learned many personal skills.
Mr. Crooks, the Penn building trades teacher said, "I liked the class this year. They were a very strong class and they were a class that worked well together as a team."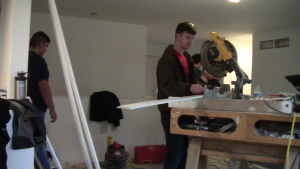 Kevin McNulty | PNN
This year's building trades team was one that not only worked well, but were reliable and completed the house successfully. You can see their work at 414 Champery Drive in Osceola.