Artists Struggle As The Quarantine Continues

As the Covid-19 pandemic goes on, people have had to stay in their homes to protect themselves and stop the potential spread of the disease. While all of us have been stuck at home, 23% of the population has had to file for unemployment. 6.6% of that percentage are musicians and other workers in the arts. And while there are no shows to perform, some performers have taken to doing online concerts from their homes. You can find the likes of new artists, classic oldies, and well-known composers of all kinds performing their hits and classics on social media platforms like Instagram and Facebook. Some artists have even made tutorials for other musicians to teach them how to play those songs.
Recently though, global efforts have been made to bring these artists together to perform and raise awareness of the virus in the One World: Together at Home concert. This show, broadcasted in countries all over the world raised over $127 million for efforts to stop the virus and find a cure. The WHO (World Health Organization) and Global Citizen gathered some of the world's top acts such as Lady Gaga, Taylor Swift, The Rolling Stones, Stevie Wonder, and much more to record themselves performing in their homes. "We have to all come together to fight it on a global scale," said Sir Paul McCartney before performing the Beatles' "Lady Madonna". Other similar statements were made during the 2-hour event while late-night hosts Jimmy Fallon, Stephan Colbert, and Jimmy Kimmel told the stories of some of the brave men and women who are in the hospitals treating patients and finding a cure.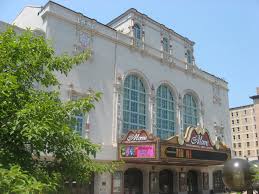 While more established artists are helping the cause, smaller acts have lost their only form of income due to the cancelations of shows. The cancellation of these live events while disappointing for us not only leaves artists out of work but the people behind the scenes too. To help those crew members, music organizations like LiveNation and the Music Forward Foundation have started fundraisers like the Crew Nation fund to help support those hands without work. This organization has set to donate 10 million dollars to those that need it the most. Crew members are the backbone of any live event. They are the ones that make things happen and keep them going smoothly for the ones who are on the stage. To help those crew members, visit livenationentertainment.com to donate. To help local musicians in the area, download some of their songs and grow your music collection. Some artists have their music on sites like Apple Music, where they can get a portion of the money from the downloads. Some artists have Patreon, where fans can support them by donating money. In times like these, we need to support each other the best we can until we can be together again.